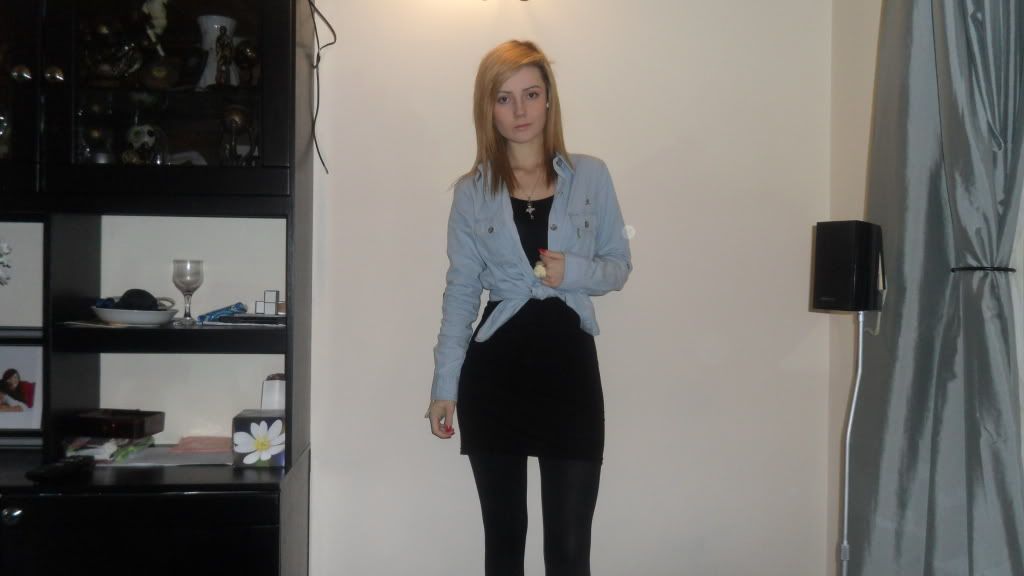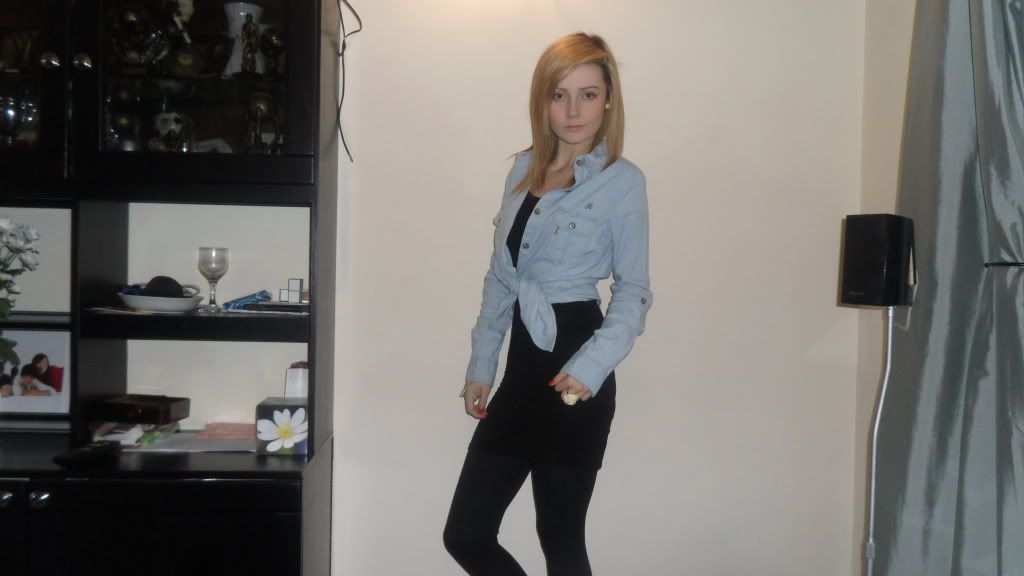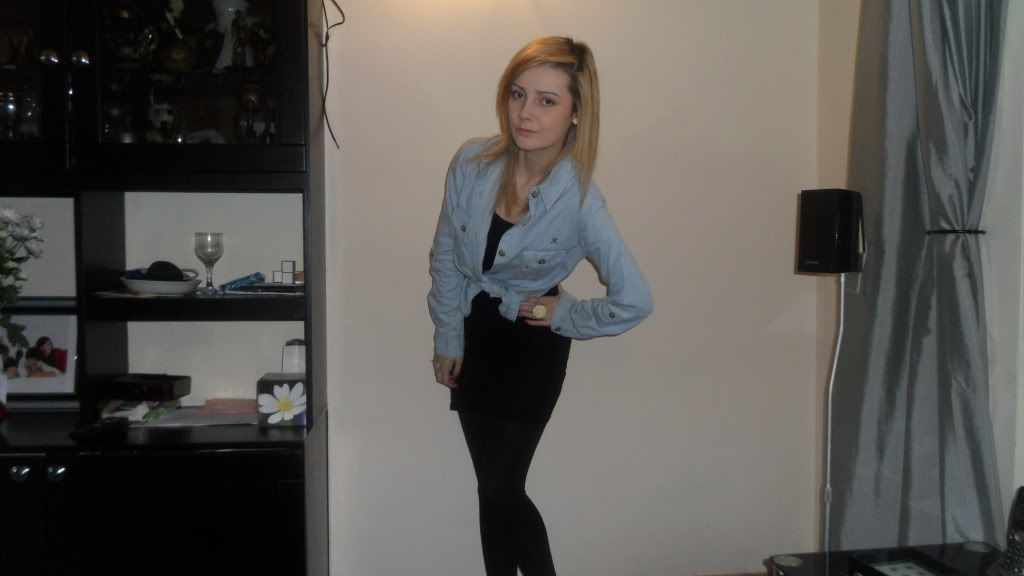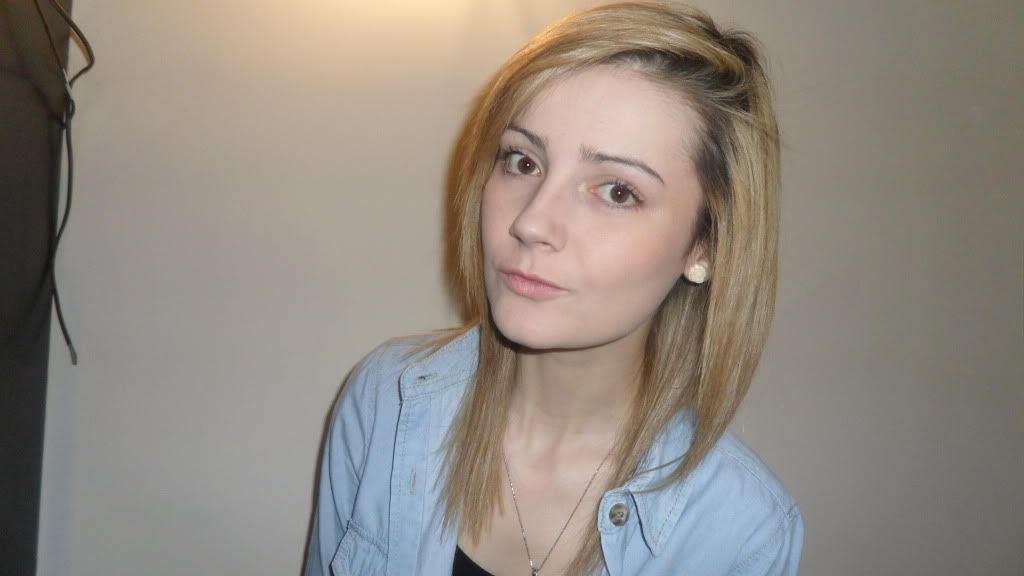 I'm not really a big fan of denim, but i think it looks so cute in Spring, and in my head i've decided that even though it's still freezing, Spring has begun. So yes, i whipped out the denim! It's actually a shirt that looks a lot like a cardigan that i've tied at the waist as i don't partically like the way it sits as a shirt and i don't have any cropped denim jackets, so this will do. Although this outfit is very plain it's still pretty cute, and i've kept accessories quite low key by wearing earrings that match my ring and a ballerina necklace.
Yesterday i went shopping for Valentines day with my friend Joey, considering Sam actually reads my blog sometimes, so i can't post what i bought him as i don't want him to know yet, but i will after Valentines day has been. I don't think i bought myself a single thing which is a first for me, was really tempted t take myself into
Topshop
and splurge but i was good and didnt. Made me feel really good about myself even though i do actually need some new clothes, but i'm gonna wait till i've sold stuff on
Ebay
.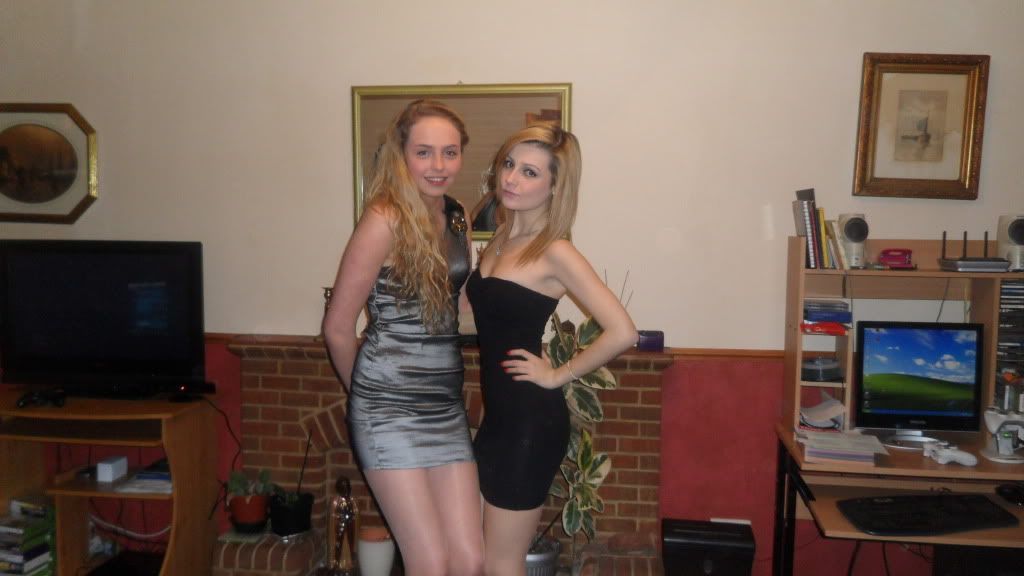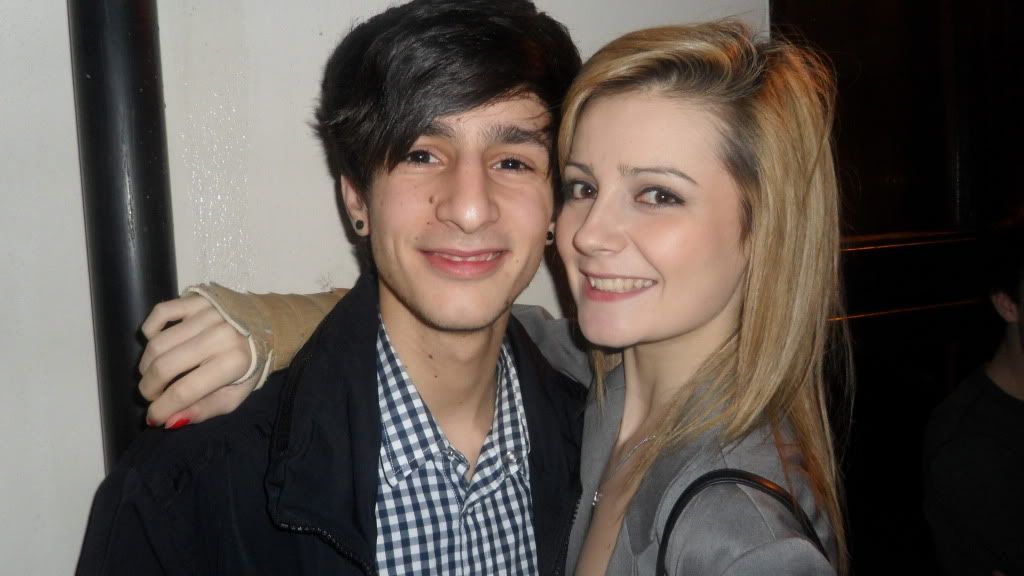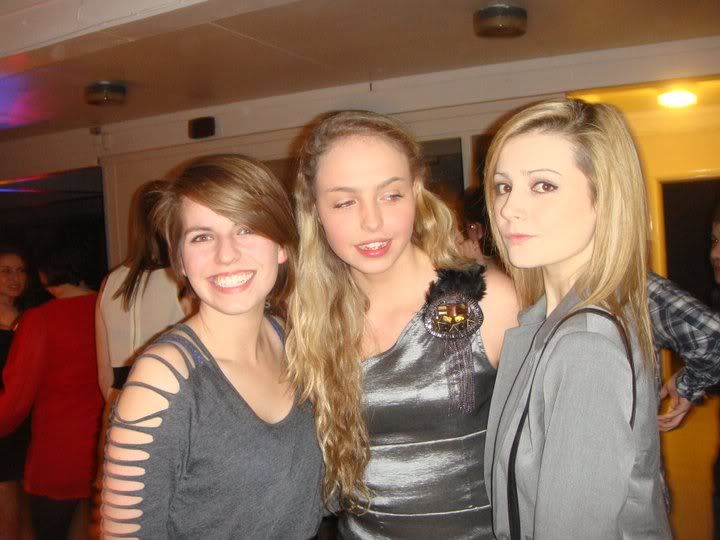 I went out last night for the first time since before my operation yesterday, it was a friends 18th from my old school and i got to see a lot of my old school friends which was nice. I didn't actually drink that much but because i haven't drunk properly since before my operation the alcohol definately hit me quite hard and i did end up rather drunk despite my best efforts to only be rather tipsy, but ohwell, it was a good night, MUCH needed. Spent majority of the night with my friend Abby (in the first photo), haven't been out with her in ages, so that was nice, I also really like her dress which was from
New Look
. She looked really nice... and she's so tall too. 5 FOOT 11! Crazy stuff! What i'm wearing? I'm wearing a black boob tube and blazer from
Miss Selfridge
and actually wore heels! I know, it's crazy, wearing heels after just being told i can come off crutches, but i'm glad i did, gave me the confidence i needed to last the night, and i think i can safely say that i looked a lot better wearing heels then i would of if i'd of taken my crutches. Definately pushed it though with my M.E, shopping and then partying, i'm feeling the effects this morning, no, no hangover, just no energy whatsoever!
I got so many unexpected compliments from people last night, made me feel really good about myself to be honest. Quite a few people came up to me and were telling me that they love my blog and really enjoy reading it! It really made me smile, and just wanted to say thankyou to everyone that reads it and all the lovely comments you leave me, it's really nice of you. If theres anything else anyone wants to know, ask, advice on, advertising, anything, either email me at
courtneymelville93xo@hotmail.co.uk
or leave me a formspring comment
HERE
.
ONE TO FOLLOW:
..
Michelle
Also, i think you should all have a listen to my friend Anna sing, she's ever so talented with an amazing voice! She's singer an altered version of Jessie J's 'do it like a dude' listen to it
here
:)