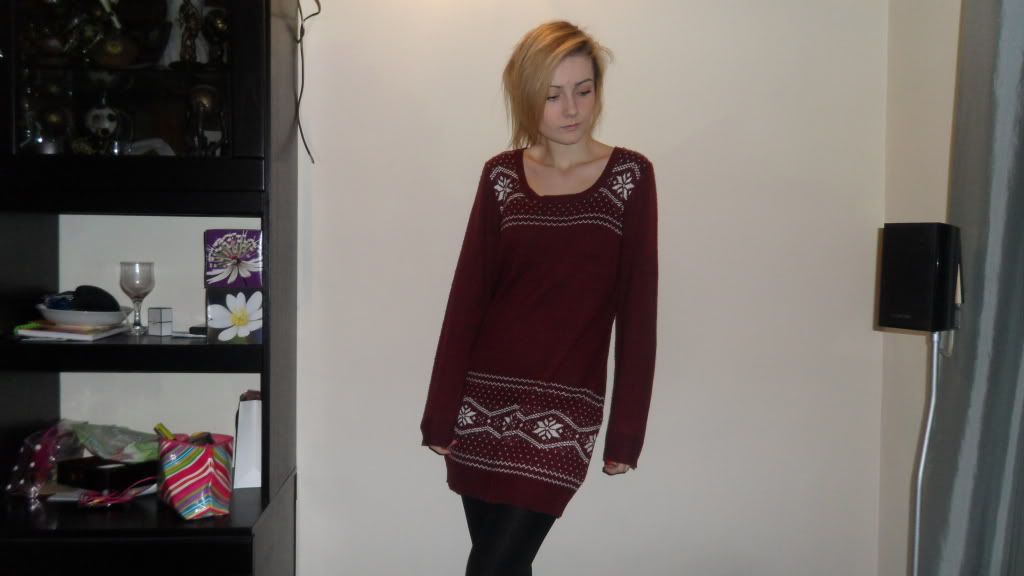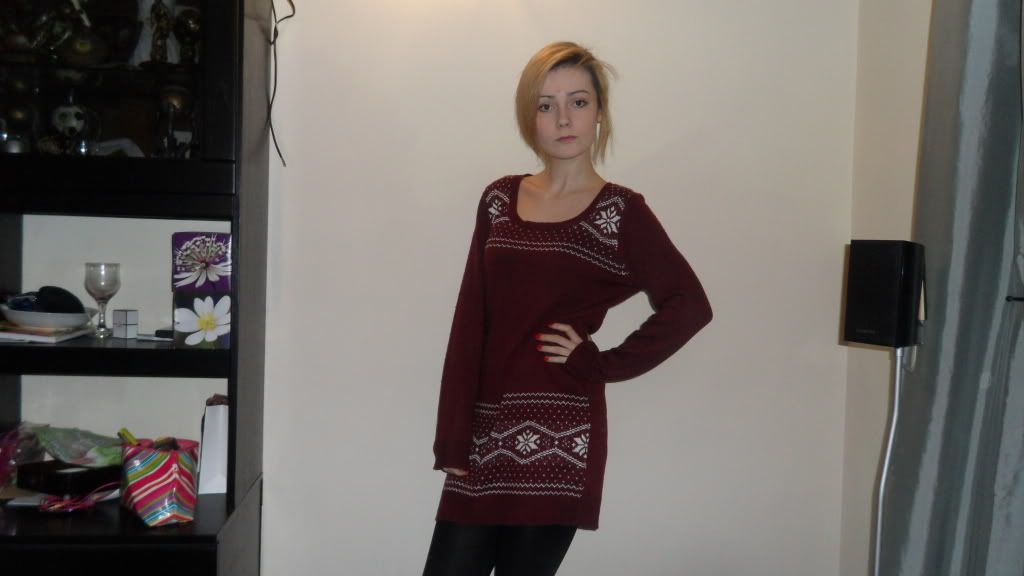 Isn't much of an outfit post as this is not the most interesting outfit, but i really like this jumper so thought i'd show you it! It's from Tesco, and i got it in a size 16 so i could wear it as more of a jumper dress. I think the pattern on its really nice, simple yet effective. It's got a huge Christmas/Winter feel to it, but ohwell its pretty! I love the colour burgundy, i think it just goes with everything and its such a rich colour, most probably my favourite colour when it comes to items of clothing.
Oh Valentines Day, i'm such a soppy romantic, i had such a lovely evening with Sam. Was absolutely perfect and couldn't have been any better! I got him a
Hollister
jumper,
Hollister
polo, socks, and a CD that i made him of songs which remind me of him and some i know he likes. I forgot to take photos of it all, but i hope he liked what i got him. I don't like going out for dinner as i don't like eating infront of strangers (yes, i know i'm weird!) so we didn't go, SO instead, i got him his favourite food which is fillet steak and got my dad to cook it for him, cos my dads a good chef, so yeah! Then we got rather drunk and watched movies. Seriously couldn't of asked for a better evening, happiest i've been in a long while!
He got me a boquet of a dozen red roses delivered to my door, was so unexpected and SO cute, so beautiful! He also got me a gorgeous charm for my
Pandora
bracelet, it's like a boquet of flowers with a 'love' tag on it, SO nice & thoughtful. Must say, i do love my sam :)
What did you lot do for Valentines Day?
Did you have a good day?